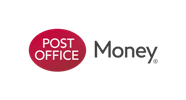 Working in partnership with the Post Office, we have been succeeding together for more than 15 years.
Our Post Office partnership success means that we can offer 2.4 million+ UK customers access to everything from Savings to Loans, and Credit Cards to Mortgages at over 11,000 Post Office branches.
Post Office Money is an excellent example of that partnership as well as our mutual understanding of what customers want. With a 24% share of the UK market for foreign exchange Post Office Money was the Best Foreign Exchange/ Travel Money Retailer at the 2016 British Travel Awards. Over 1 million innovative Travel Money cards have been issued, and over 500,000 mobile apps have been downloaded. Customers can pick up their foreign currency, same-day, at over 3,000 PO branches thanks to a new online service.
We also run one of the largest cash machine networks in the UK for our Post Office partner, with over 2,500 free-to-use machines across their branch network.
Our partnership is flourishing because we have a shared vision and customer ethos, and we're delivering products that meet Post Office customers' needs in a way that suits them best; we strive and succeed together.
Our partnership with Post Office is challenging the big UK retail and commercial banks, by offering consumers a genuine and accessible alternative they can trust.
Visit Post Office Money for more information and view their Savings Interest Rates.
Privacy Notice

Your Personal Information

Your Post Office product is provided by Bank of Ireland UK. At Bank of Ireland UK we take protecting your personal information seriously. Full details about how your personal information will be used by us, as well as your rights can be found in our Privacy Notice. It provides details about what information is collected, how it is used, who it is shared with and how you can control the use of your personal information.

Credit Reference Agencies

In order to process your application and manage your account we exchange information with Credit Reference Agencies. Further details can be found in our Privacy Notice.

Fraud Prevention Agencies

The personal information we collect from you is shared with Fraud Prevention Agencies, who use it to prevent and detect crime such as fraud and money-laundering and to verify your identity. Further details can be found in our Privacy Notice.

Other Privacy Notices you should read

If you were introduced to us by a broker or other intermediary, ask your broker or intermediary for a copy of their own Privacy Notice if you have not already seen it. You should also ask for a copy of the Privacy Notice of any third party product and service providers you contract with, including any you may ask us to share your information with.

Our Data Protection Officer (DPO) 

If you have questions about how we use your information, you can reach our Data Protection Officer by writing to:

Bank of Ireland UK – Data Protection Officer
PO Box 3191
1 Temple Quay
Bristol
BS1 9HY

Our partner's privacy notice is also available to view.