Bank of Ireland has a longstanding presence and link with the City of Bristol. Since acquiring the Bristol & West Building Society in 1997, we have been passionate about investing back into the local community. Today, more than ever, our focus is on ensuring that young people – the workforce of tomorrow – have the skills and knowledge they need to take up those jobs.
England has one of the lowest levels of financial literacy in the developed world, with adults performing worse here than in many other first-world countries. This is an issue which we can all work to address. It's never too early to encourage financial awareness and that's why Bank of Ireland is bringing financial education into schools across Ireland and the UK.
Over the past decade, staff at Bank of Ireland's Temple Quay office have been working with students at Merchants' Academy to help them understand the world of finance.
We've since launched a three-year programme of Personal Finance Days at the Academy after a successful inaugural event in February. More than 100 year ten pupils attended the interactive session which covered financial fitness, products and services, the cost of living, budgeting and managing money. The programme's been designed by financial experts and rolled out by dedicated Bank staff. A Guide to Personal Finance booklet for students has also been developed with information on spending, saving, different types of accounts, pensions, loans, employment contracts and keeping safe online.
By teaching them how to manage their personal finance and invest, we're empowering them with the knowledge to make major life decisions and take full advantage of opportunities in the future.
Bank of Ireland has had a forged a lasting relationship with Merchants' Academy and each July offers work experience placements across a range of disciplines to give students a real taste of working life. This helps them to develop key employment skills such as communication, problem solving and teamwork. The programme has been a huge success with two ex-students going on to work full time at the office in Temple Quay.
We recognise that having financial knowledge is a very important life skill and hope that our programmes will give young people the best start in life. By equipping them with the knowledge, skills and confidence to make financial decisions, we're preparing students for the real world after they leave school. This support is priceless and really underpins the community spirit in Bristol – a city that looks after its own and cares for one another.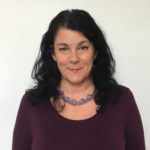 By Sue Greenwood-Jones, Head of Mortgage Underwriting at Bank of Ireland UK