Supporting our customers throughout the journey
The Global Markets team are the international payment specialists at Bank of Ireland UK. We are committed to supporting our customers during times of Brexit uncertainty. Our team can talk you through the process of setting up a robust treasury policy for your business to identify, understand and manage your currency risk.
Our dedicated FX dealing team are available Monday to Friday, 8am to 6pm, and can be contacted by phone 028 9032 2778 or by emailing boiukfxpay@boi.com.
We have a full range of FX products and services to suit your business needs, which our team of FX experts can talk you through.
How we can support you to trade internationally:
Quick links
Currency risk guide - Link layer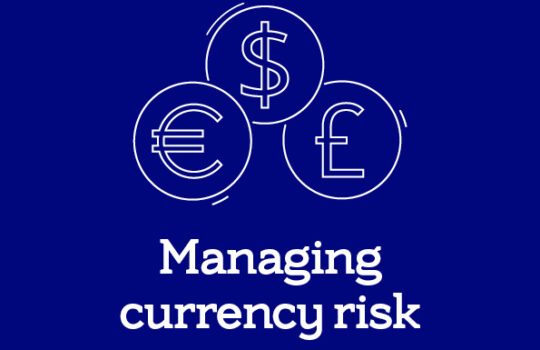 Currency risk guide
Download our guide to help you to understand plan for the risks ahead.