Adam
"One major benefit of the Bank of Ireland UK graduate programme is the exposure to different areas across the Business. Over the two year period, you will get to see and learn about almost every key aspect of the business which will help shape how you would like to develop your career at Bank of Ireland UK.
In the Post Office Personal Loans team, it was safe to say that no two days were the same. As a product that has only been on the market for less than a year, you have the chance to gain hands on experience as a graduate as to what it takes to develop and manage a product that is sold throughout the United Kingdom. Through our unique position as 'The Partnership Bank', you will engage directly with our partners at the Post Office, to improve and develop the product and make a real difference by helping us to move forward in supporting our customers"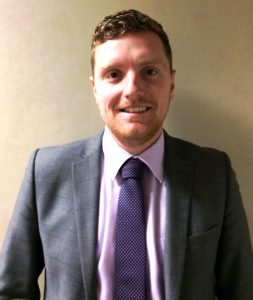 Bianca
"I really enjoy being a part of the BOI UK graduate programme. It is great to have the opportunity to experience three totally diverse areas of the bank as this gives you a really good feel for the overall operation and helps you push yourself to develop new skills. The culture here is also incredible. Everyone is very friendly and supportive. They are prepared to give you real responsibility to help you develop on a personal and professional level.
I am currently based in Bristol in the UK Mortgages Marketing and Communications team. I am responsible for developing online and offline communications for our intermediary brands. I also manage two work streams of a high profile intermediary project on behalf of our department. This gives me great exposure to senior management and allows me to see how key business decisions are implemented to improve the service we offer our partners."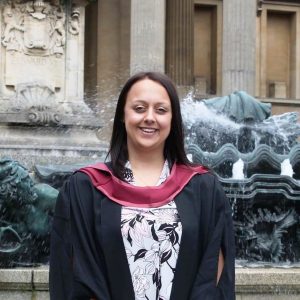 Georgia
"Since joining Bank of Ireland UK I have so far completed two rotations, in very different areas of the business. For my first rotation I was in hustle and bustle of London working on our PO businesses in the Capability and Development team; where my typical day involved carrying our analysis of management information on various products. From there I moved down to Bristol and the mortgages business.
Working for the Business Change team, who manage projects for all areas of UK Mortgages of varying sizes, it is difficult to describe a typical day, as each one brings different challenges as the project progresses from its inception to implementation. My main focus whilst in the team was working on Rome, our new business origination system, which from March will see all new applications being submitted on it. After a team coffee to kick start the day, each morning I would attend a Stand Up meeting. Working on an agile project, these daily meetings allow the key project teams to reconvene, discuss issues and potential changes that need to be made.
From this point on I would attend various meetings with the Business Project Manager. Working with the various business areas who would be affected by the new system to ensure it met their needs, and discuss if there was anything we needed to raise on their behalf at a programme level. I managed the RAID log as well; ensuring any risks and issues were properly recorded and steps were being taken to mitigate them.
The role meant that each day I was meeting people from across the business and able to build up a network of contacts. The variety of the role was fantastic and I enjoyed the diversity of what I was doing each day and having to look at issue from a variety of perspectives in order to determine the best course of action."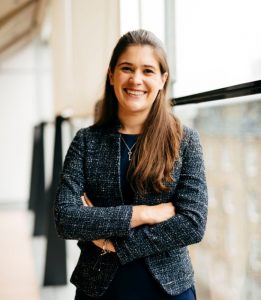 Todd
"So far I have experienced 3 very different departments within BOI UK. Having gone from a product related role, to a relationship related role and now a project related role, BOI UK has enabled me to learn more about the business and the entire industry than I ever thought I would.
Currently in my 3rd rotation I wouldn't say that I have experienced a 'typical' day. I'm part of the UK Omega Programme Engagement team. Omega is the largest, most transformational programme the Bank has ever undertaken, and currently operates in a very agile manner over the course of 5 years. This means that one week I'll be travelling to Dublin and attending key meetings and workshops, and the next week I'll be organising updates to senior stakeholders internally. By being part of this programme, I get to learn the more technical back-end side of the bank which gives me a broad knowledge base of how each department aligns to one another and the interdependencies created.
With the Bank operating on a partnership model with the Post Office and the AA, working in 3 very different areas lets you really grasp how the operating model works, the importance of collaboration and how each department must be aligned on a common overall goal. The bank has been great in making sure each and every graduate has had the opportunity to go on a variety of training courses both internally and externally and attend key away days in order to grow and develop how they want to."