Your mortgage hub
Manage your mortgage online at a time that suits you. Read our guide to your hub which has lots of useful hints and tips so you can get the most out of it. All you need to do is register or log in below.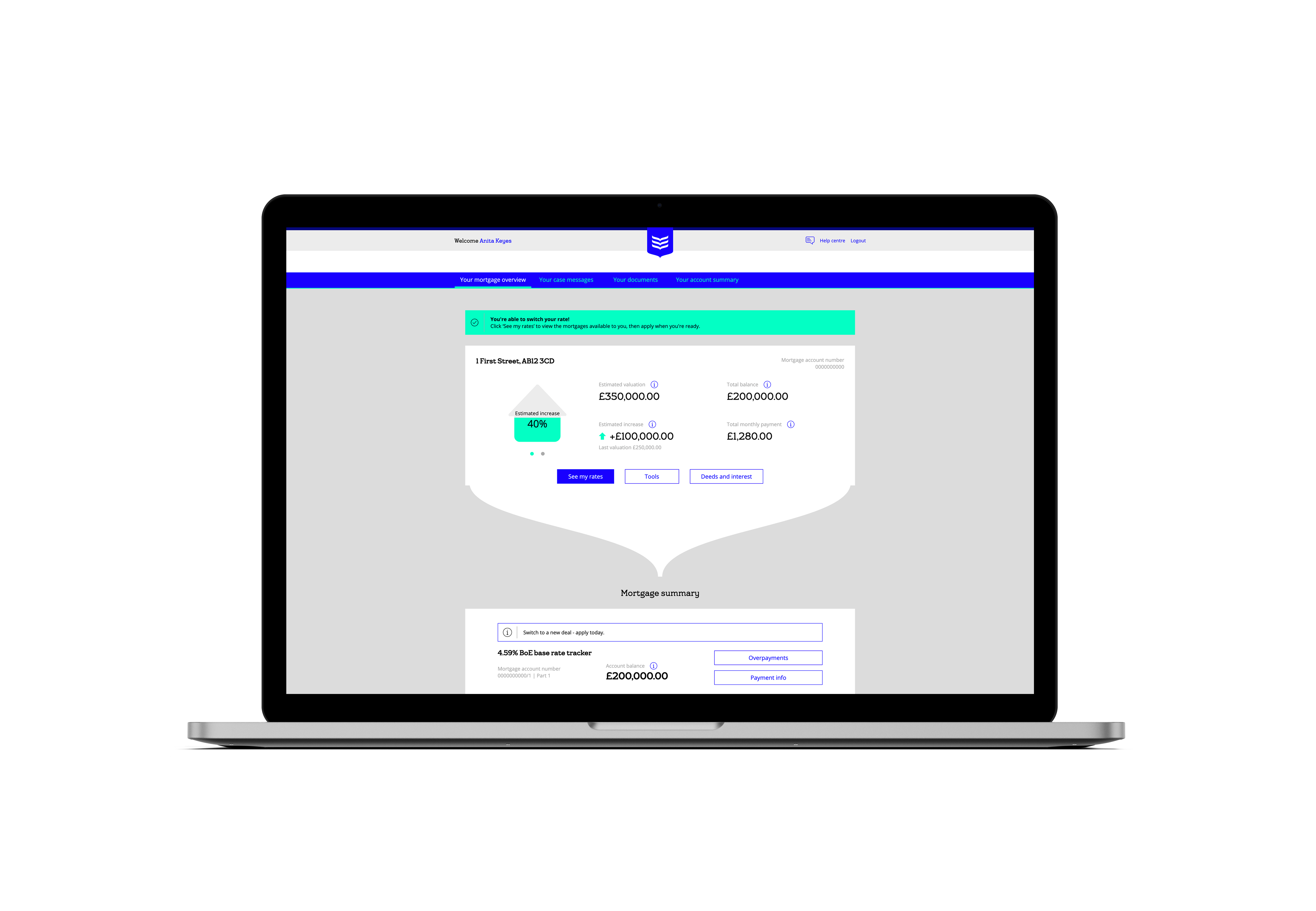 Register today
There are many reasons why you should register for your hub:
Save time & money – availability 24/7 with no more phone calls or forms to print and post
Keep up to date – track the value of your property, see what you owe and how much your monthly payments are
Get a new deal – see all your rates up to six months before your current deal ends. The rates online are the same as those available over the phone
Pay off your mortgage quicker – make overpayments if you have some spare cash
Manage your mortgage – make changes to your account and request information
Stay in touch – with our secure messaging service
Everything in one place – see all your accounts if you have multiple properties*
Register
Already registered*?
Then simply click on the correct brand to log in.
*If you have mortgages with us through different brands, you'll need to register for each brand then use the correct login. You may find the details in your original Offer documents. Otherwise get in touch.