We have the following arrangements in place to support large business customers:
We are an accredited lender for the British Business Bank under the Coronavirus Large Business Interruption Loan Scheme (CLBILS), which enables us to provide financial support to larger companies under the CLBILS scheme.
Under the CLBILS Scheme, Bank of Ireland UK can provide term loans or revolving credit facilities of up to £50m to mid-sized and larger UK businesses with a group turnover of more than £45m.
The scheme provides Bank of Ireland UK with a UK Government backed, partial guarantee of 80% against the outstanding facility balance.
Finance terms are from three months to three years.
Please access the information links below to help further inform and understand if you are eligible and how CLBILS works:
If you are a customer seeking to apply for a CBILS facility please contact your Business Relationship Manager, email us on BBNICovid-19@boi.com or call 0800 109 010 (9am to 5pm Monday to Friday) assistance.
All lending facilities are subject to Bank of Ireland UK's lending conditions. Terms and conditions apply. Bank of Ireland UK adheres to the Standards of Lending Practice which are monitored and enforced by the Lending Standards Board.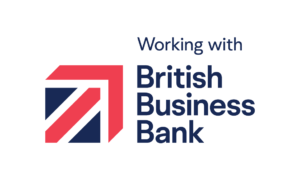 Managed by the British Business Bank on behalf of, and with the financial backing of, the Secretary of State for Business, Energy & Industrial Strategy. British Business Bank plc is a development bank wholly owned by HM Government. It is not authorised or regulated by the PRA or the FCA. Visit british-business-bank.co.uk